Trial Session + Consultation for $38 NETT
Trial Session + Consultation for
$38 NETT
✓ Repairs Damaged Skin Structure & Stimulate Collagen Production
✓ Works Well On: Ice-Pick Scars, Rolling Scars, Boxcar Scars, Atropic Scars & More
✓ Treat Acne Scars on Face, Chest or Back Areas

✓ Safe & Effective Procedure with Proven Results
Get Rid of Acne Scars for a Smoother, Healthier Looking Skin Now!

Whenever acne is formed and becomes inflamed, other healthy surrounding tissues will get affected and get damaged. Sometimes your body is unable to produce sufficient collagen to replace these damaged tissues. This cause depressed acne scars to form.
Our effective acne scar removal procedure places a needle into your skin, moving it back and forth to detach the fibrous bands in the plane between the dermis and subcutaneous tissue that holds down the depressed scars.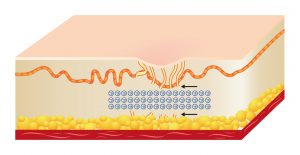 The fibrous bands are now broken up and the depressed scar is now released from the horizontal plane. Skinboosters are then injected to add volume into the depressed area and help to rejuvenates the skin and restore the skin's hydrobalance.
Your skin's structure and elasticity will improve and look visibly smoother. Best results are typically seen after a few sessions, depending on individual's skin condition.
Trial session does not include subcision with skinbooster treatment.

*Individual Treatment Results May Vary
Frequently Asked Questions (FAQs)
Who Is Suitable for The Acne Scar Removal?
How Long Is The Recovery Process?
How Long Does The Treatment Take?
Is The Acne Scar Removal Painful?